3nine is a Swedish company that develops solutions for the purification of industrial indoor air. Our revolutionary technology is based on disc stack separation, which resolves in an extremely high degree of purification in a very compact format. and requires a minimum of maintenance. 3nine's technology ensures clean air at the lowest total cost of ownership.
The liquid to gas separation is an invention over 100 years old. Over the past decade, 3nine has won a large share of the global patents and has now acquired around 100 patents within disc stack separation.
3nine USA Inc.
Since the US office opened in 2009, it has been a reliable source for the North American Metal Working Industry and their oil mist problems. 3nine oil mist eliminators practically eliminate the inherent problems traditional filtered solutions have perpetuated for over 50 years.
3nine USA Inc. is located in San Marcos, TX, employing Sales Representatives all over the continent, including Canada, Mexico and Brazil.
3nine AB – Ownership Structure
Since 2022, 3nine is majority owned by Alder. Minority owner is Salvatore Grimaldi who has been with the company since the beginning.
Alder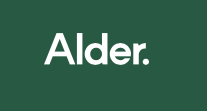 Alder is a Nordic investment fund with the goal of creating the best possible conditions for the long-term development of sustainable tech companies. Alder only invests in companies whose activities have a positive contribution to the environment. The overall goal is to contribute to solutions to the challenges we face such as climate changes, declining biodiversity, limited resources and a growing population and which can create value in a changing world.